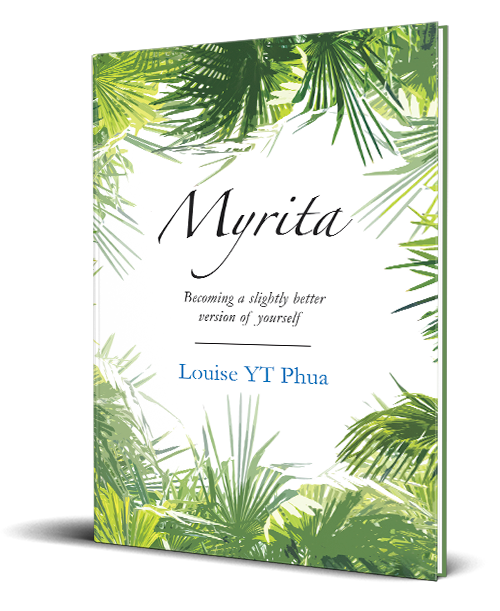 Myrita
Myrita  serves a set of prompts and reminders for your lifelong learning journey. As you navigate the disruption in your life, Myrita  documents your thoughts and deliberate plans for self-exploration, self-awareness, and personal development. Myrita  is designed for self-directed learners who aspire to become slightly better versions of themselves.
There is no definite magic formula to turn everything into exactly what you want. For that, you need to find the delicate balance between planning to make your goals happen and learning to cope with any disruption that may come along. Myrita  aims to be your trusted companion in developing and realising your raison d'être.
Myrita  may be adapted to your coaching practice, educational institution, or learning organisation to cater to specific developmental needs. You may contact me for a coffee chat at myritabook@gmail.com.
May we all be well and happy and safe.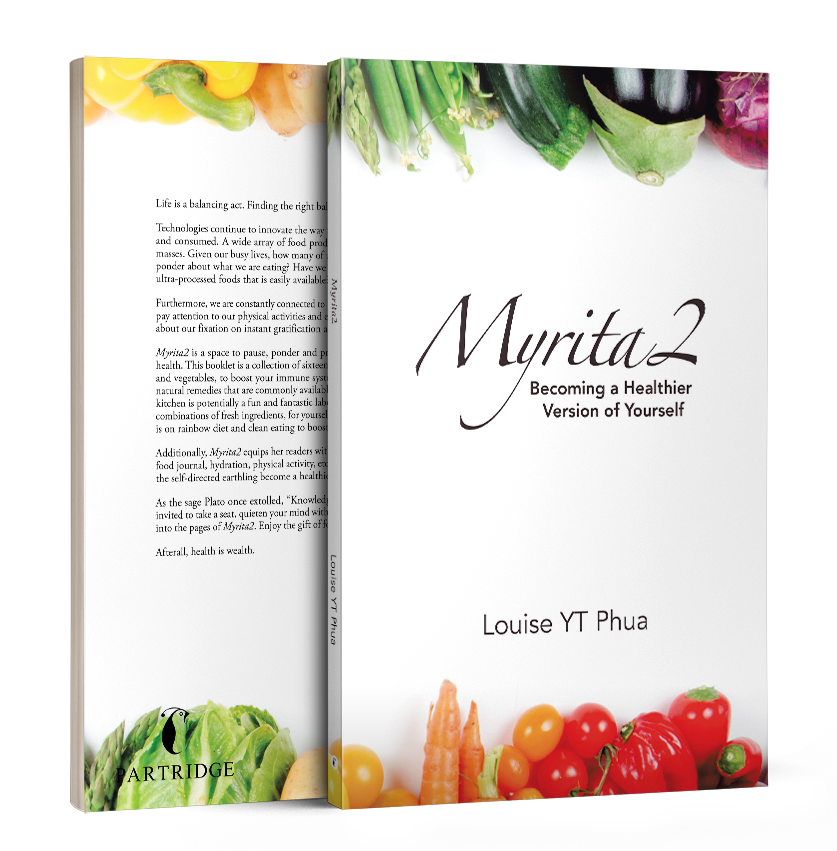 Myrita2
Myrita2  comprises of guidelines and health tips that the author lives by. They are by no means definitive medical solution for every ailment.
Myrita2  does not purport to be a cure-all for any illness or disease. This booklet provides general information only. It is not a substitute for professional medical advice. Readers with existing medical conditions ought to seek professional advice for appropriate diet and nutritional intake.
Food fads come and go, while some food traditions persist for centuries. Do not overconsume certain foods for specific benefits. All things in moderation.
To support self-directed earthlings to integrate more nourishing plant-based products into their daily meals, Myrita2  is written for the novice home cooks who aspire to be slightly healthier versions of themselves.

Press
a –  SG Magazine – https://sgmagazine.com/city-living/news/myrita2-louise-yt-phua-singapore-new-healthy-living-book
b – Radio interview with Eugene Loh from CNA 938 on Social – https://www.facebook.com/CNA938/photos/a.207255705997715/4106815339375046/
c – Radio interview with Anna Lim from 96.3好FM – https://www.facebook.com/watch/live/?v=141997734453728&ref=watch_permalink
d – Singapore Motherhood – https://singaporemotherhood.com/articles/2021/04/earth-day-2021-kid-friendly-plant-based-recipes/
Craft Communications – https://craftc.com/2021/03/10/take-charge-of-your-health/
Listen to Cup O'Coffee Chats Podcast with Anca-Gabriela Dumitrescu, MScas we explore my passions.
Click here to listen – https://www.buzzsprout.com/1273142/5375926-episode-4-with-louise-yt-phua-talent-coach
Listen to Cup O'Coffee Chats Podcast with Anca-Gabriela Dumitrescu, MSc as we explore my passions.
Click here to listen – https://www.buzzsprout.com/1273142/5375926-episode-4-with-louise-yt-phua-talent-coach