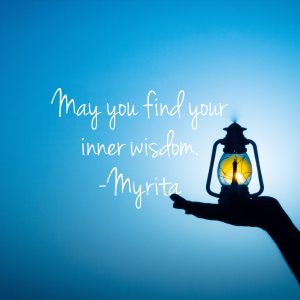 From the bottom of my heart, thank you for reading and following my posts and blogs.
Everyday, we are passionate about dissecting the art and science of learning and teaching, from birth to death. We are dedicated work with you to build practical tools and workshops to help you become a slightly better version of yourself.
Using multiple approaches to reach a wide spectrum of learners, it is our absolute passion and we cannot do it without your support.
Thank you for reaching out. Thank you for reading and responding to our blog posts. And thank you for working with us to support learners and build positive learning environments – whether in the classroom, online, learners' kits, workshops, masterclasses, etc., especially at a time when formal classroom learning is disrupted.
About 2020…
Seneca said it's the task of philosophy to disappoint us gently, before life has a chance to do so harshly.
Undeniably, life has harshly disappointed many of us this past year.
On reflection, I think this year has – more than anything else – shown us more clearly all the things that we normally take for granted.
Whether it is taking public transport, meeting up with friends for a drink, receiving clients into our practice, or dropping our children off at school, we now have come to regard these things as the luxuries they have always been.
I do not intend to make light of the situation; some have lost loved ones, some got very sick, and some people have lost their jobs.
Whatever your experience has been, I think it is wise for us to consciously choose how we respond to a situation like this.
Do we let feelings of depression and deprivation rule our minds? Or will we choose to look at the things we do have and the miraculous ways in which we humans can adapt to changing circumstances?
Our evolution as a species relies on our collective ability to adapt. We are in this together.
Those who adapt don't just survive, but have the opportunity to thrive.
Yes, we have been forced to adapt this year, and alongside all the misery the coronavirus has caused, I have also witnessed the amazing things we are capable of as humans when sheer necessity forces us to build innovative solutions and find creative ways to stay connected with each other.
Yes, the situation is bad and it is not yet over. However, throughout history, we have faced hardship, adapted, and built a better world.
I see the whole year of 2020 as an invitation:
Can we face the existential threat upon us, and rise?
Can we continue to practise gratitude for the "small things" in the New Normal?
Can we do away with our pride, greed, lust, gluttony, envy, wrath and sloth, and elevate humanity?
As the year draws to a close, may you allow me to demonstrate this short moment of gratitude for everything we have and our miraculous ability to recover, restore and rejuvenate, both mentally and physically. In the end, the most important things are not stock prices or accomplishments, but areas such as friendships, love, and how much we grow as individuals and as a human race.
I thank you again for your loyal readership and attention. Your feedback and support are immensely encouraging. I remain motivated and committed to make my Myrita series even better for you.
Together, we will rise and rise again. I wish you a safe and healthy 2021. May you find your inner wisdom.